AI subtitling & translation
Instantly generate subtitles for your video and localize them with a single click.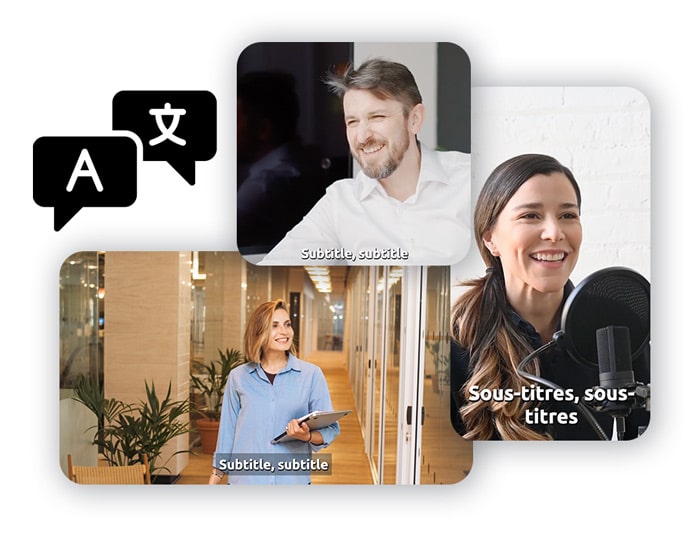 The subtitling headache
finally over!
The power of AI eliminates the time-consuming work of subtitling and translating videos. Optimize the readability and accessibility of all your videos.
Automatically subtitle your videos with AI
Artificial intelligence detects the language, lyrics and subtitles of your entire video.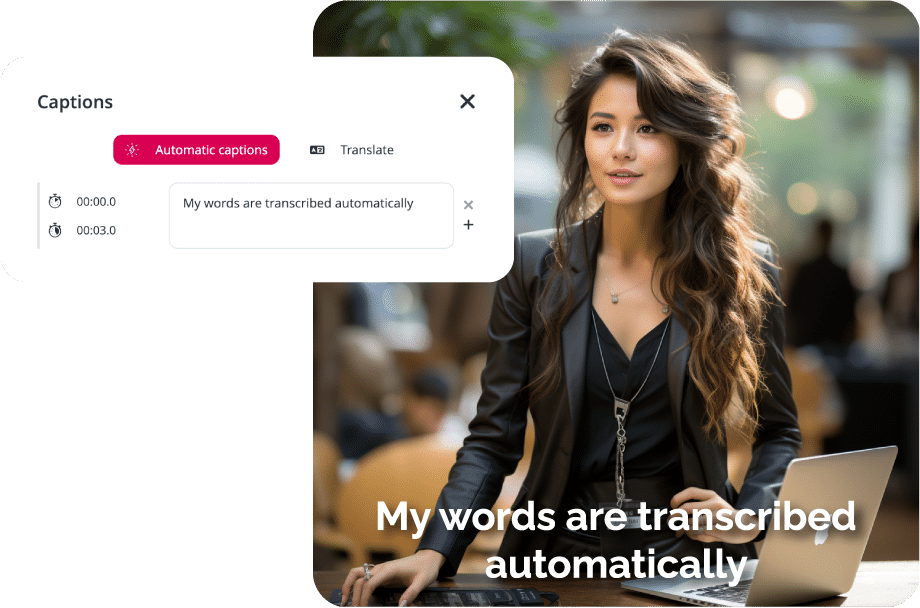 Automatically translate your videos
Localize your video by using AI to translate your subtitles into over 120 languages.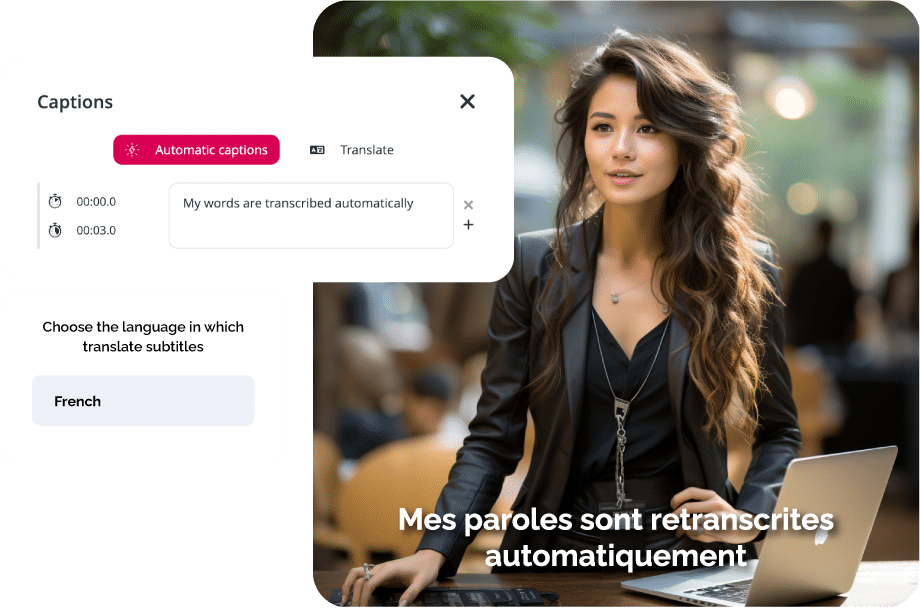 Set subtitles to your style: background, color, font, size.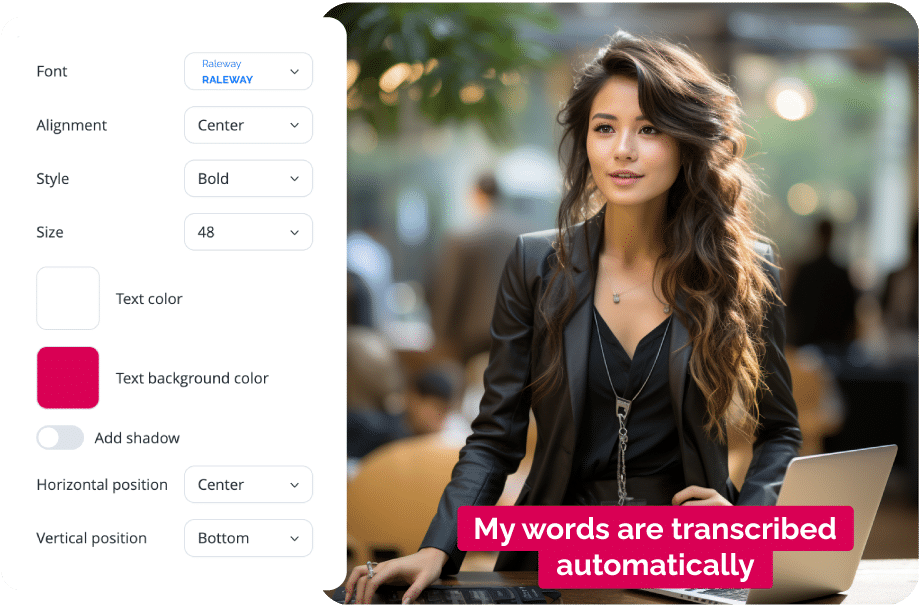 Make it easy to understand
Videos are viewed without sound in over 75% of cases on Facebook and Linkedin.

Deploy in multiple languages
Adapt the lyrics of your videos for foreign audiences.

Improve SEO
Videos with subtitles are better indexed by search engines.

Grab attention
Subtitles will more easily capture users' attention.
Become remarkable !
Let's start with a personalized demo with an advisor.
Used and endorsed by top communicators!