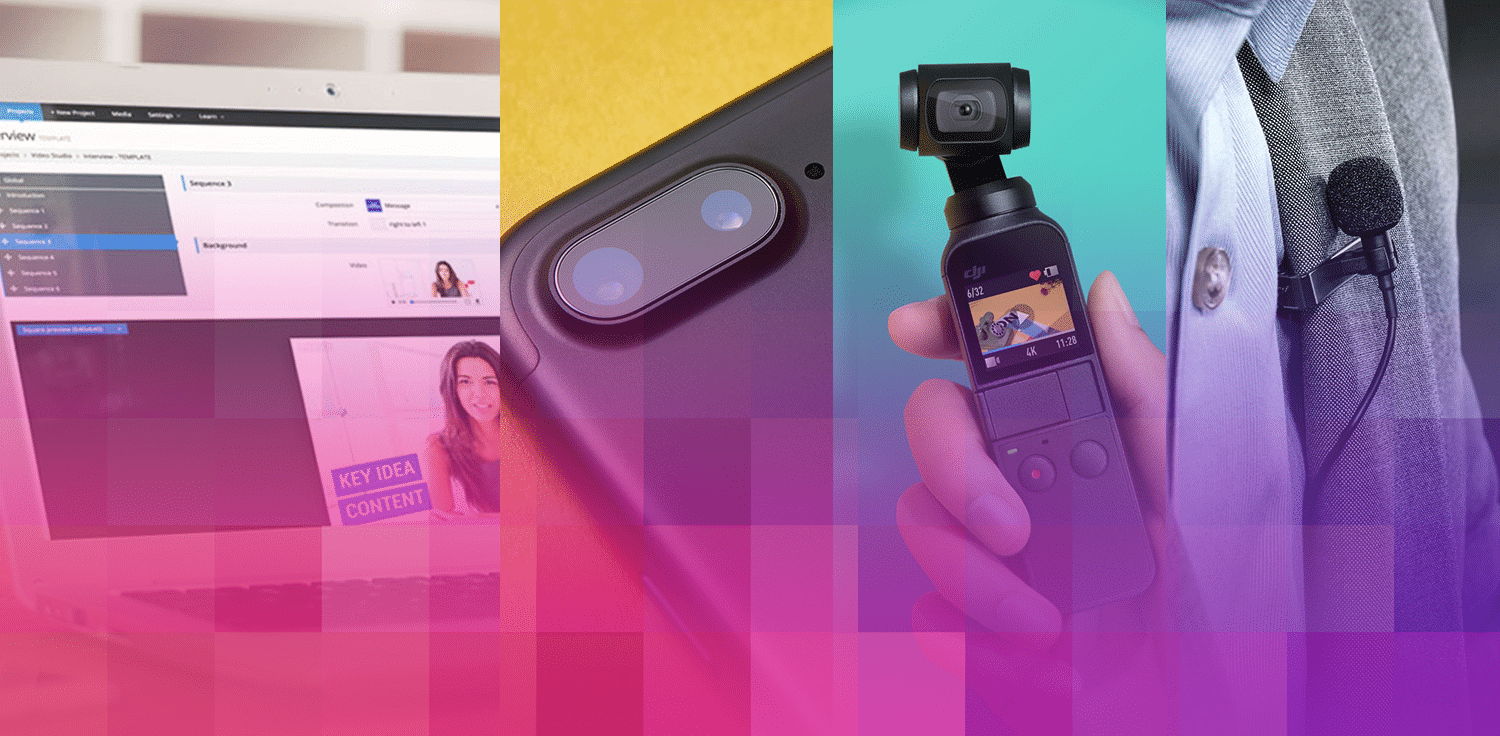 Agile, fast and versatile, you must produce videos for your digital communication … You have in your pocket, a superb video capture tool: Your smartphone. In order to use it professionally, we share with you the perfect equipment for the Digital (video) Marketer.
1. Video Capture
A high-end smartphone (from 600€): Today, smartphones are equipped with very high-end video sensors. Many journalists use them for their reporting and it is no longer essential to have a heavy and bulky camera. Always in the pocket, the smartphone is found to be the best daily companion for taking videos and photos of key moments.
Recommendations: iPhone (from 6S), Samsung Galaxy S8, LG from V30. You have to keep in mind that each new version qualitatively improves the quality of the shots taken.
2. Accessories for conducting static interviews
A smartphone tripod (between 25 and 80 €): To carry out an interview, a tripod is essential. No need to hold your smartphone and risk having vibrations on the video taken. The tripod is perfect for this, light and practical, it allows you to stall your smartphone in 5 minutes. All you have to do is focus on the interview.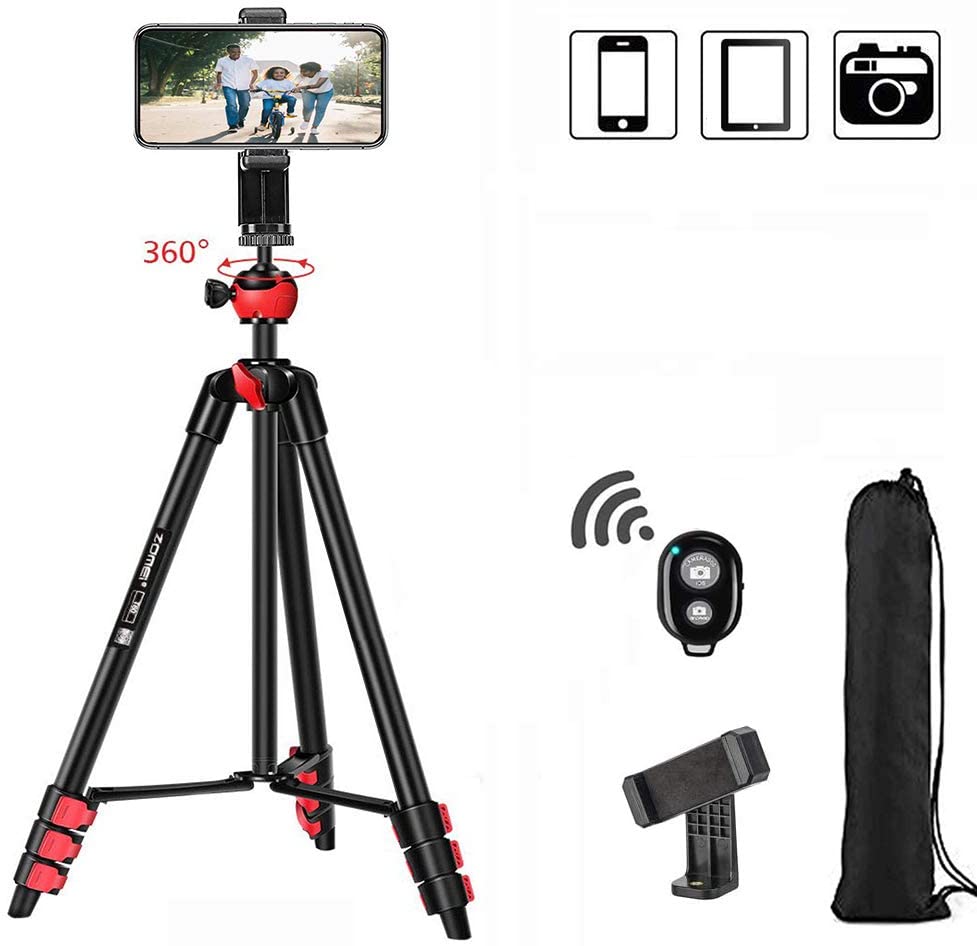 Link : Smartphone tripod (Amazon)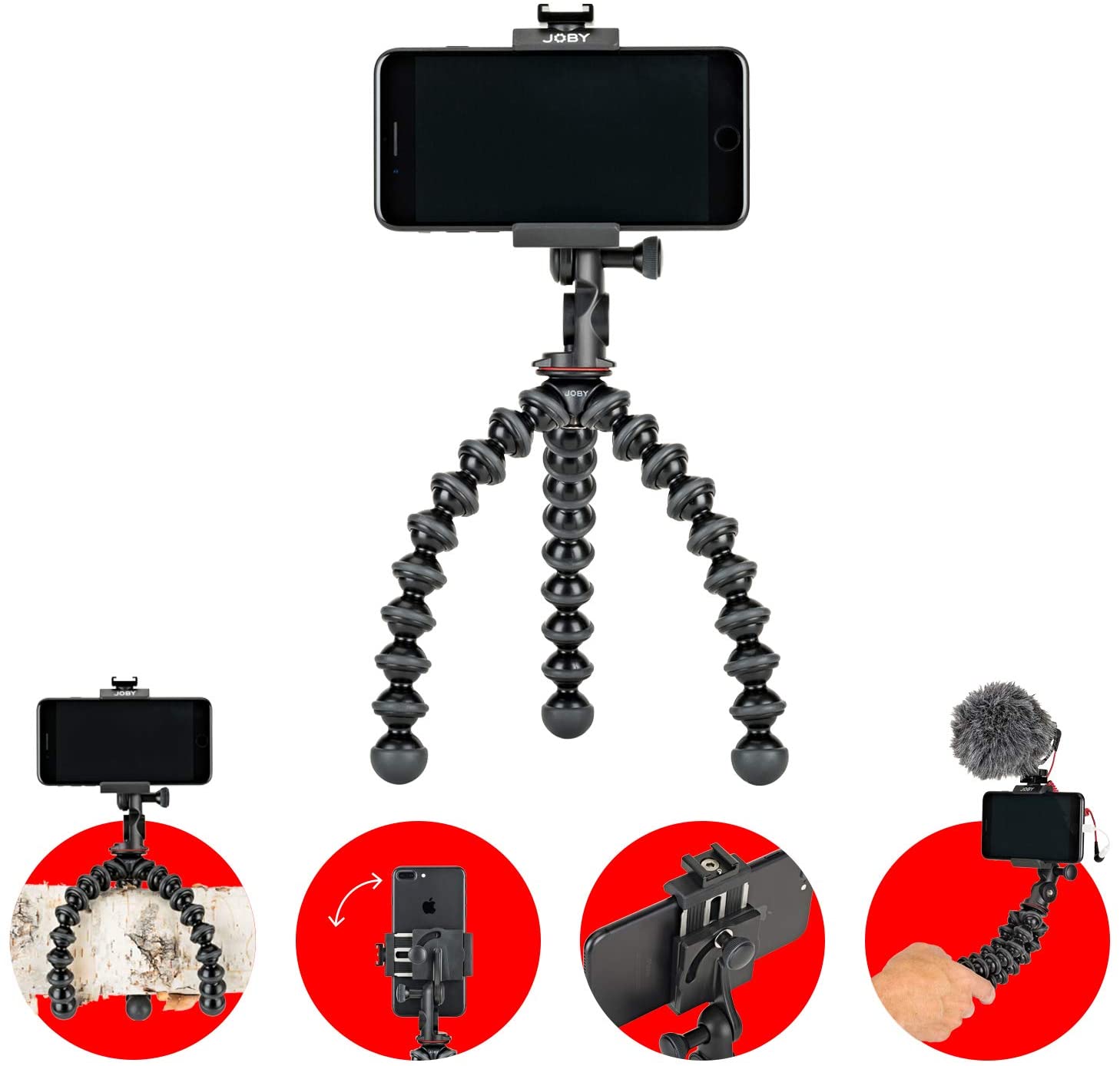 Link : Mini Smartphone tripo for table
A lapel microphone (60€): During an interview, sound recording is very important. A beautiful image but poor sound quality may undermine your video.
However, it should be remembered that the videos, on social networks or viewed by people at their workplace, are mostly soundless. This is why we recommend that you always add text to the videos you have produced. However, in cases where sound is essential such as for an interview, a simple lapel microphone with an extension cord is sufficient to make sure the person can be heard more clearly and reduce ambient noise.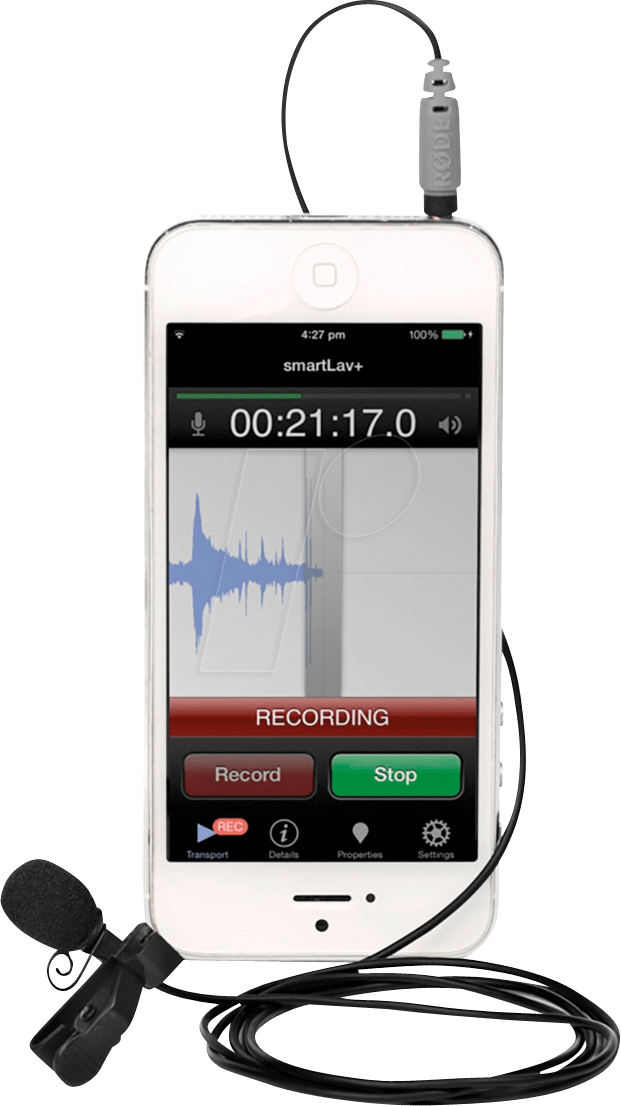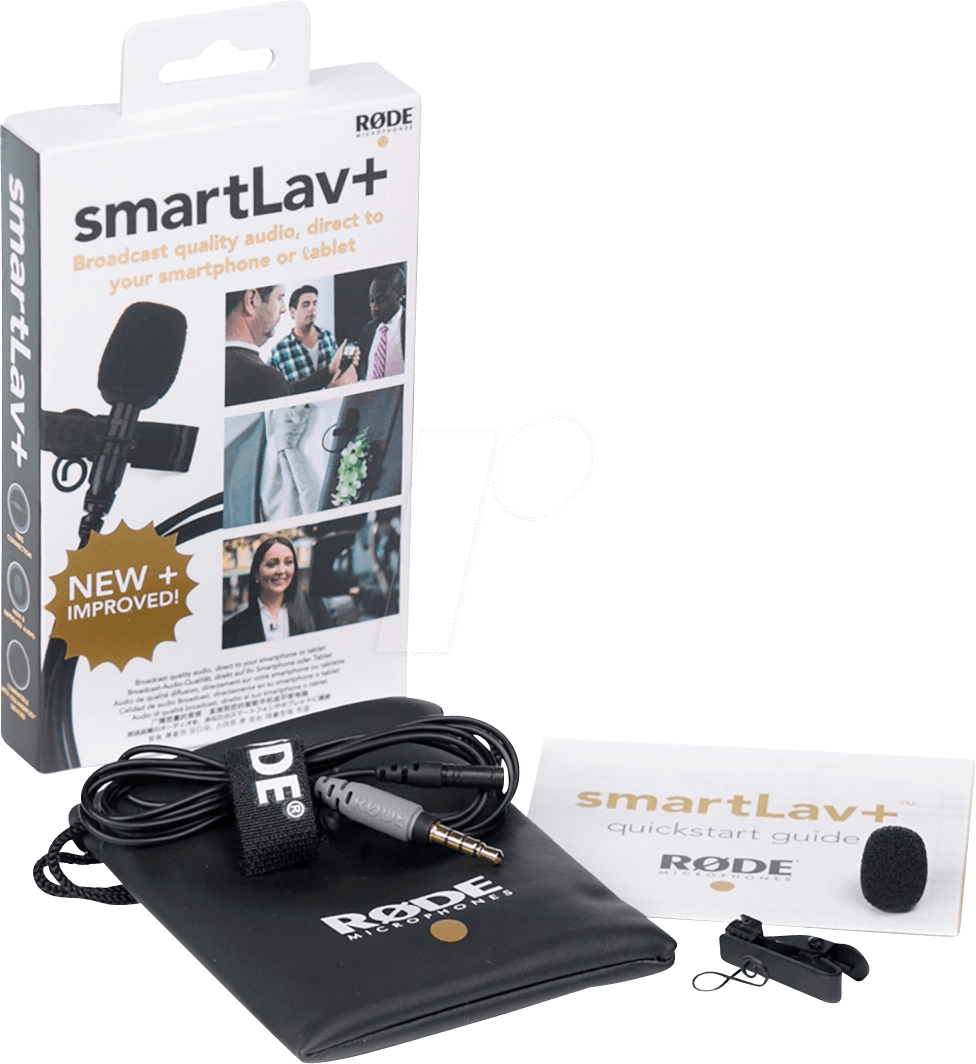 Link : Lapel Microphone Rode (Amazon) + Extension (Amazon)
Please note that the latest versions of smartphones no longer have a Jack socket, but only Lightning outputs.
If this is the case with your smartphone, consider buying a lightning to Jack adapter.
3. Accessories for dynamic interviews
The latest stabilizer of the moment: The DJI Osmo Pocket (359 €) – a real revolution in its ease of use!
Smaller and much easier to use than its big brother the DJI Osmo Mobile 2, the latest stabilizer revolutionizes taking videos in motion. To be used alone or by plugging it into your smartphone, it films in 4K and includes a microphone for quality ambient sound recording.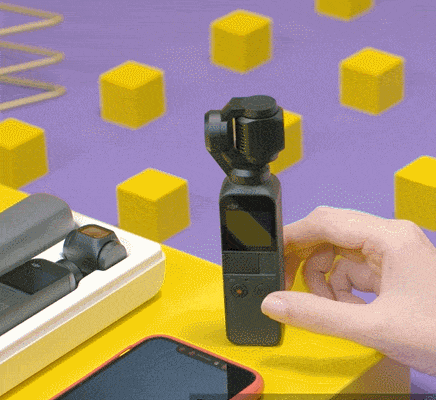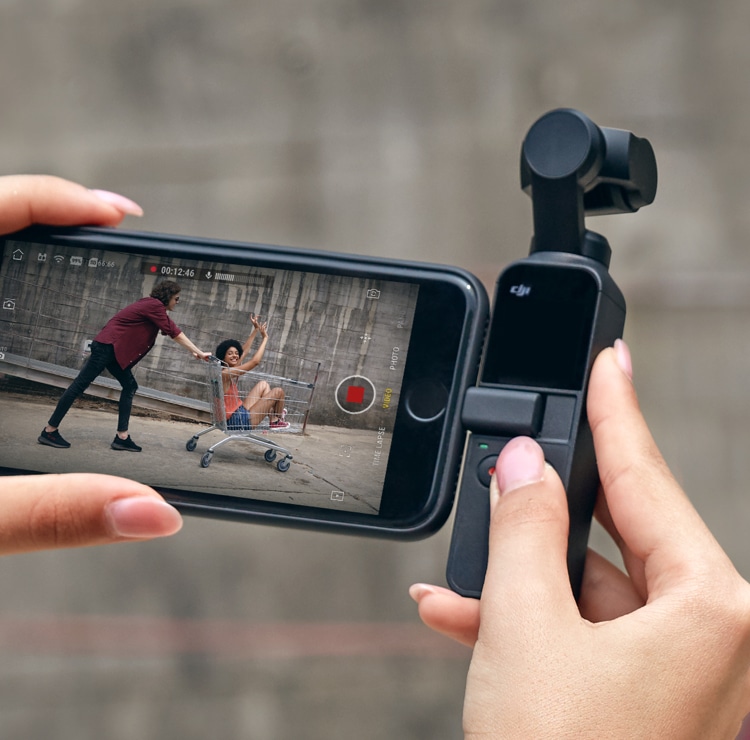 Link : DJI Osmo Pocket (Manufacturer) / DJI Osmo Pocket (Amazon)
Do not forget to add a micro SD card 64 or 128 (approximately 15€): Micro SD Card and a DJI adapter if you want to connect a microphone (35 €): External Microphone adapter.
Links to accessories:
Adapter for lavalier microphone (The 3 for 74 €): Rode SC3 Adapter + Lapel Microphone Rode (Amazon) + Extension (Amazon)
Tripod support + shotgun microphone (both for 74 €): Mini tripod and attachment for shotgun microphone +  Rode VideoMicro (Amazon)
4. Editing of marketing videos
The 2Emotion platform (from 500 €/month): It is now possible to create videos without systematically going through the "agency" box, whether they are videos of product presentation, sales, news, explanatory or educational videos, event teasers, etc. The 2Emotion platform is the reference tool for organizations wishing to become independent in this area.
In less than 30 minutes and without videographer or editor skills, digital teams can produce videos in current communication standards that are booming in digital. In addition to being simple, the 2Emotion platform is a professional tool that adapts to a brand's graphic identity, enables collaborative work, speeds up the internationalization of videos and integrates the best effects of video marketing.
Overall, 2Emotion supports digital teams in meeting the challenge of video marketing. Recognized by marketers as one of the most important tools for digital marketing, 2Emotion is the professional go-to tool for creating beautiful marketing videos quickly and easily!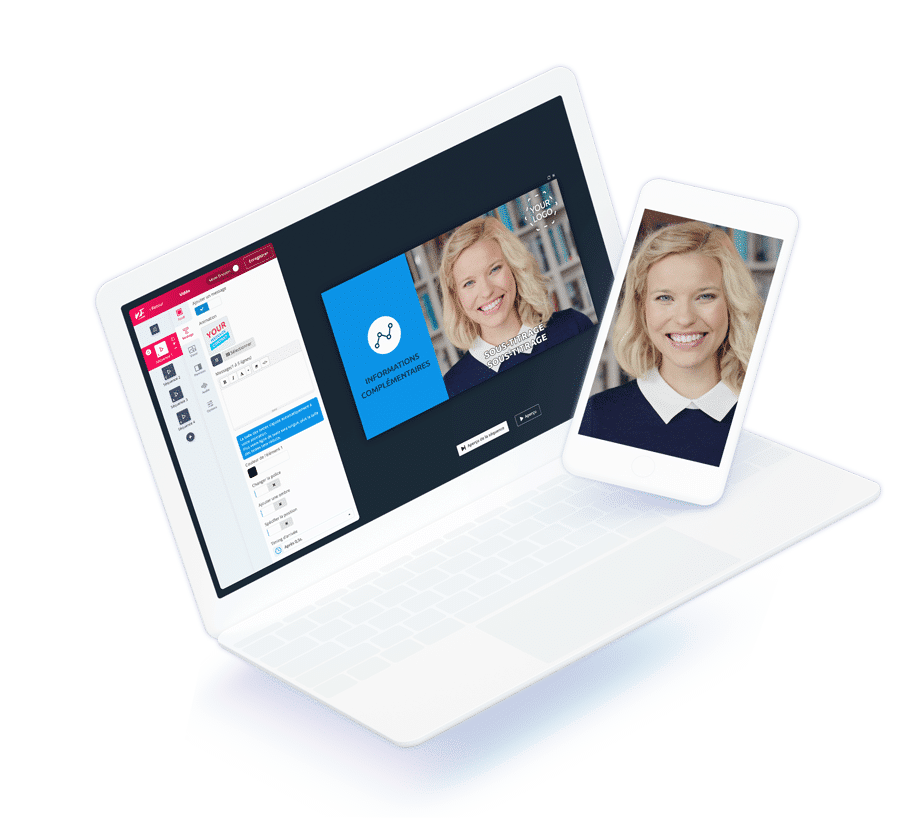 Learn more: 2Emotion Video Marketing